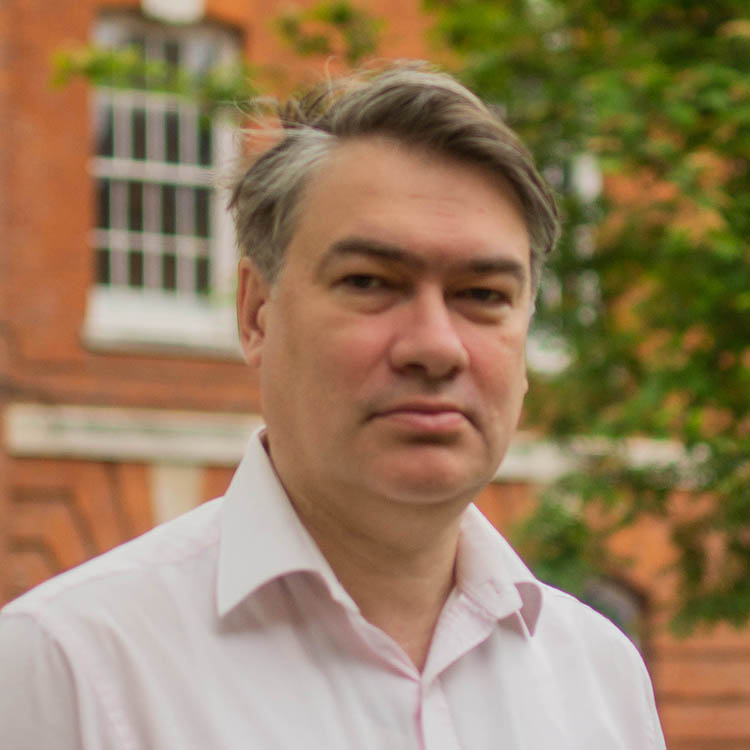 Dr Vadim Sumbayev
Senior Lecturer in Biochemistry and Interim Director of Research and Innovation
About
Dr Vadim Sumbayev obtained his PhD degree in Biochemistry in 1999 at Palladin Institute of Biochemistry NAS, Ukraine. He then joined the Department of Biochemistry, Mechnikoff Odessa National University as an Assistant/Associate Professor. In 2001, Vadim obtained a highly competitive Humboldt Research Fellowship at the University of Kaiserslautern, Germany. Upon completion of his fellowship he spent three years in Aarhu working as an Assistant Professor at the Interdisciplinary Nanoscience Centre, University of Aarhus. In 2006, Vadim joined Medway School of Pharmacy as a lecturer in Biochemistry and is currently serving as a Member of the NANOVAC consortium.
Research interests
Vadim research group is focused on the mechanisms of adaptation of human hematopoietic cells of myeloid lineage to different types of stress associated with low oxygen availability. This includes Toll-like receptor dependent inflammatory reactions, pro-allergic responses and progression of acute myeloid leukaemia. The group investigate the role of hypoxia-inducible factor 1 transcription complex (HIF-1) and associated pathways in adaptation of human myeloid hematopoietc cells to stress taking place during the processes mentioned above. This includes studies of differential biochemical mechanisms of activation and functional role of HIF-1 in innate immune responses (Figure 1) and pathophysiological reactions of myeloid hematopoietic cells (Figure 2).
Based on the group's understanding of these mechanisms and recent advances in Nanotechnology they are trying to apply gold nanoparticle-based Synthetic Biology approaches to specifically target HIF-1 transcription complex and associated pathways in human myeloid hematopoietic cells. This could allow pharmacological correction of pathophysiological reactions of these cells in cases of autoimmune disorders, allergic reactions and leukaemia progression.
Current Projects
The role of hypoxia-inducible factor 1 and its downstream signalling in biological responses of myeloid hematopoietic cells.
Applications of gold nanoparticle based Synthetic Biology for specific targeting of human myeloid cells.
Last updated 29th January 2021