The Medway School of Pharmacy is a unique collaboration between the University of Greenwich and the University of Kent. Since opening in 2004 we have become recognised as an established school of pharmacy, by the regulator The General Pharmaceutical Council (GPhC).
Our mission
Our mission is to produce, through innovative teaching and research delivered in a supportive and caring environment, high-quality professional graduates committed to lifelong learning.
A number of strategic objectives have been developed from our mission statement:
To anticipate future needs of the Profession, Industry and the National Health Service and to provide high quality versatile resourceful practitioners to meet those needs.
To widen access to educational opportunities through the development of a broad portfolio of programmes and courses and new approaches to teaching and learning.
To develop an internationally recognised research reputation that will exploit the multidisciplinary nature of the school.
To engage postgraduate students in lifelong learning through registration for higher degrees and/or Continuous Professional Development (CPD) by the development of innovative multidisciplinary approaches to education and training.
To provide enterprise and consultancy in support of the Profession, Industry and the National Health Service.
To continue to develop a vibrant school that empowers staff and students to maximise their contribution, through the provision of good working conditions and a variety of personal and professional development opportunities.
To observe high professional standards in all activities.
Innovation led
We have designed an innovative patient-focused MPharm programme and believe that the future of pharmacy lies in meeting patients' needs through working in partnership with patients, other health-care professionals, the NHS and industry. Pharmacists are the only healthcare professionals with a unique knowledge of medicines from manufacture to their use in patients, and pharmacy offers a wide range of career options. Our MPharm programme already provides a significant amount of work placements to enhance the clinical learning, competencies and employability skills of our graduates.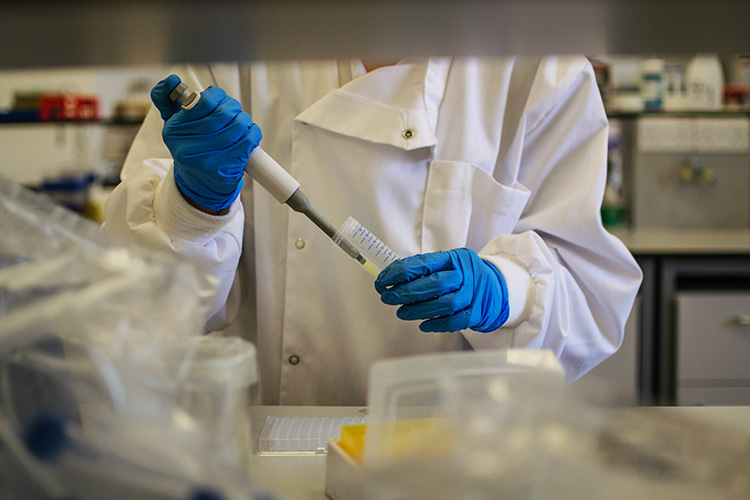 Pharmacists in the workplace
The changing role for pharmacists and other healthcare professionals continues to allow the School to develop and refresh a portfolio of postgraduate courses, including a multidisciplinary Postgraduate Certificate in Independent and Supplementary Prescribing and a Master's programme in Medicines Management and the MSc in General Pharmacy Practice for hospital pharmacists.
As a dynamic school we have a commitment to the provision of lifelong learning and Continuing Professional Development (CPD) and we offer a range of short courses for pharmacists and other health care professionals as exemplified by our Skills for MURs course, which has now attracted many thousands of practising pharmacists.
Research
Research is critical to the success of the School. and takes place alongside teaching under the guidance of our Director of Research. The School has made a significant investment in facilities and equipment and continues to evolve strong collaborations and an interdisciplinary approach to research. We have had successful research grants from research councils such as the MRC and BBSRC, as well as from charities and industrial collaborators such as Pfizer.
We have a vibrant PhD group with over twenty five students currently researching with various staff members across our three subject groups of biological sciences; chemistry and drug delivery; and, clinical and professional practice.
The School has an experienced and dedicated team of staff comprising academic scientists, pharmacists and teacher practitioners from community pharmacy and the NHS, together with teaching support, technical, and administrative personnel.
Find out more about our research
Student life
Greenwich & Kent Students' Unions (GK Unions) represents all students studying at the Chatham Maritime campus. GK Unions has numerous societies, award-winning sports teams, commercial services and an executive committee who are devoted to making your university experience unforgettable.
Medway School of Pharmacy students have also established their own student association, the Medway Pharmacy Students' Association (MPSA). MPSA social activities bring students from various stages of their studies to events such as trips, movie nights and sporting events.
The British Pharmaceutical Student Association (BPSA) visits the campus each year and you are encouraged to join. The School has funded students to attend annual BPSA events since 2004.  You are also encouraged to attend local branch meetings of the RPSGB (held in the School of Pharmacy from September 2004).
Location
Medway School of Pharmacy sits prominently in the heart of the Medway shared university campus. Its centrepiece, the Drill Hall library, is inherited from the campus's original use as a Royal Naval barracks. The library boasts a wide range of resources including 300 computers for students, making access to learning resources never a problem.
The campus is well connected to the local towns of Rochester, Gillingham and Chatham.  Our students can easily commute via bus or train. The University of Greenwich provides a dedicated bus service between Medway, London and Avery Hill campus while there are regular University of Kent buses to and from Canterbury.
Find out more about the Medway campus
Athena SWAN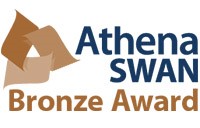 The Medway School of Pharmacy is fully committed to promoting equality, diversity and inclusivity within our staff group and student body. We believe this approach fosters a happier, fairer, and more productive environment for us all.
Find out about our Diversity, Equity & Inclusion (DEI) Network