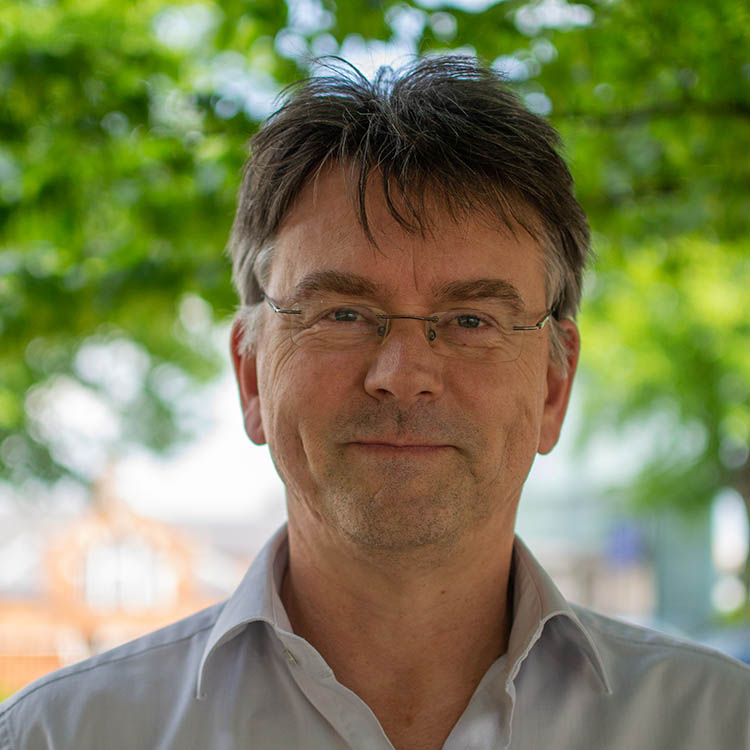 Dr Simon Scott
Lecturer in Molecular Biology
About
Following completion of his PhD, Dr Simon Scott conducted postdoctoral studies in virology in Cambridge and Amsterdam, before entering his current research field of cancer gene therapy, working at institutes in Manchester and London. He then took up a faculty position at Wayne State University in Michigan, USA, for three years, where he continued his research and taught on various postgraduate courses. He returned to the UK in 2004, working briefly at Sheffield University and joining the Medway School of Pharmacy in June 2006 as a Lecturer in Molecular Biology.
He is a member of a member of the Society for General Microbiology (SGM), Society for Applied Microbiology (SfAM) and International Society for Influenza and other Respiratory Virus Diseases (ISIRV). He has also been an editor for the journal Virus Genes since 2017.
Simon teaches on both the MPharm and BSc degree courses, both in the classroom and laboratory, covering the following subjects; molecular biology, genetics, virology, vaccines/antiviral drugs, cancer biology and gene therapy. He was directly involved in the design and setup of the custom-refurbished biological sciences laboratories at MSoP, and annually supervises a number of final year MPharm and BSc research project students in the labs. He has supervised several postgraduate students through to their graduation, and is currently a supervisor for two PhD students studying virology.
Research interests
From the late 1990s to late 2000s Simon's research was focussed on developing viral and non-viral gene therapy vector systems for gene therapy. With this experience, he began collaborating with Dr Nigel Temperton at MSoP in 2011 to investigate the use of safe, non-pathogenic virus 'pseudotypes' to study important pathogens. This led to the establishment of a new MSoP laboratory (the Viral Pseudotype Unit or VPU; @viralpseudotype) to conduct this specialised work, collaborating with both academia and industry.
Current Projects
Since establishment of the VPU, Simon has concentrated on research into 'zoonotic' viruses - those transmitted between animals and man. This has included mammalian influenza, Japanese Encephalitis, West Nile Ebola, Marburg and most recently herpes viruses. He utilises pseudotyped viruses as safe surrogates for these virulent pathogens, to provide information on virus/cell interactions for use in serological (antibody) studies; to monitor new virus outbreaks and to assess vaccine efficacy and breakdown. Simon has supervised three postdoctoral scientists, and has now has two further PhD students (Martin Mayora-Neto, Cecilia Di Genova) studying filoviruses, herpesviruses, influenza and most recently SARS-Cov-2 viruses. He is currently collaborating with scientists at several universities in the UK (UoSussex, UoNottingham), Hungary (UoPécs), Guatemala (UdeValle) and non-academic institutions (Animal Health Trust, UK; Intravacc, Netherlands; LABÉO, France).
Last updated 6th April 2020