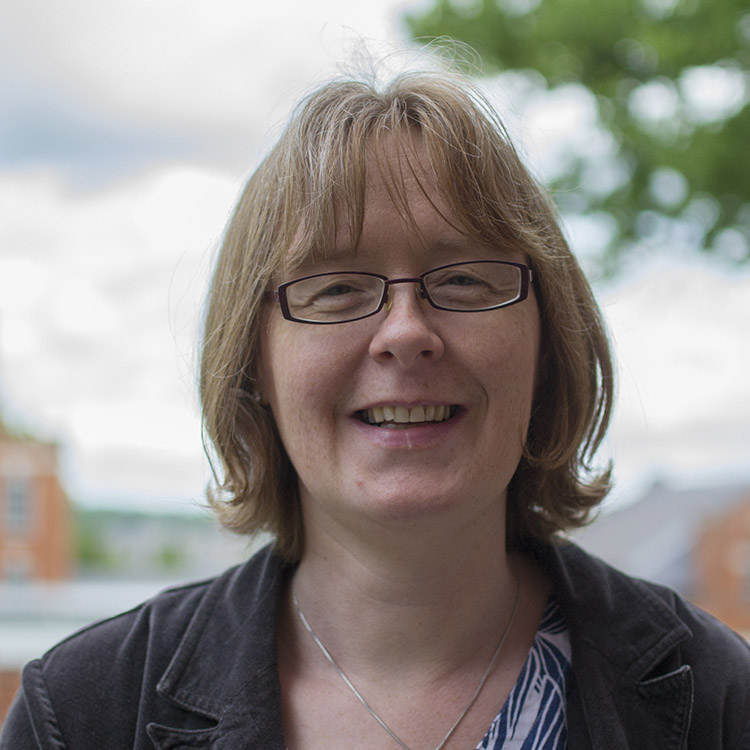 Dr Alison Edwards
Senior Lecturer in Pharmaceutical Chemistry
About
Alison obtained her BSc (Hons) in Chemistry from the University of Dundee in 1999 and received her DPhil from the University of Oxford in 2003. Prior to appointment at the Medway School of Pharmacy in November 2006, she held a postdoctoral researcher position at Imperial College London. She is currently module convener for the module 'Medicines and Disease: Brain, Psychiatry and Eyes' (2nd year, MPharm). She teaches a range of topics including drug discovery; antiviral and antibacterial therapeutic agents; topical drug delivery; spectroscopy; organic, physical and general chemistry. She is also a Welcome Week co-ordinator and a member of the Athena Swan team in the school and at the University of Kent.
As a part time member of staff (since 2011) who has had two periods of maternity leave, Alison is passionate about issues regarding equality, diversity and inclusivity.
Alison's early research focused on the synthesis and conformational study of sugar derived peptidomimetics (commonly known as sugar amino acids) and has published numerous papers in this area since 2003. Her current research interests include the use of chiroptical spectroscopy, the conformational preference of novel foldamer systems and the preparation of supramolecular hydrogels using carbohydrate scaffolds.
Alison is currently a module convener for the science elective Advanced Therapeutic Agents (4th year, MPharm). She teaches a range of topics including 'Carbohydrates as drugs'; spectroscopy; organic, physical and general chemistry.
Research interests
Alison's early research background employed carbohydrate and peptide synthetic methods to prepare novel molecules such as sugar amino acids. These molecules have since been utilized as highly functionalized stereodiverse molecular scaffolds for a range of applications such as compound libraries and for hydrogel materials. In parallel to this, she has a keen interest in understanding the conformational preference of novel systems which have the propensity to fold into specific conformations (foldamers). This has led to the extensive utilization of circular dichroism, combined with other techniques, to explore the conformational space sampled by novel peptidomimetic foldamers. These systems offer therapeutic advantages such as improved bioavailability, specificity and ability to penetrate into cells. In addition to peptide mimicry, such foldamer systems may also be employed to mimic oligosaccharides, DNA and RNA.
With this in mind, areas of interest are:
The development of new biomaterials such as hydrogels for pharmaceutical and food applications.
The use of carbohydrates in multidisciplinary fields of chemistry and biology with emphasis on their exploitation as highly functionalised stereodiverse molecular scaffolds.
The study of hybrid peptide-carbohydrate systems, in particular to establish conformational preference and to investigate molecular interaction e.g. with probe molecules.
Developing new insight into the conformational understanding of biopolymer systems.
Utilization of chiroptical spectroscopies, such as circular dichroism, for exploration of molecular interactions and the conformational study of biopolymer systems.
The interplay between molecular self-assembly, molecular structure and conformation.
Utilization of small molecular weight carbohydrates for the preparation of novel drug candidates.
Keywords: carbohydrate/peptide synthesis; secondary structure; conformational investigation; circular dichroism; supramolecular hydrogels; materials.
Last updated 11th August 2022