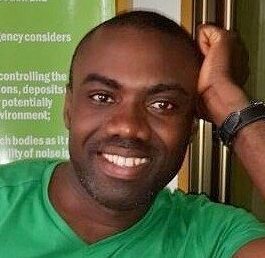 Dr Francis Brako
Lecturer in Chemistry and Drug Delivery
About
Francis completed his Pharmacy degree in 2004, before working in both Hospital and Community practice and later as a Drug Information Manager for a multinational pharmaceutical company in Ghana. Subsequently, he studied for a Master's degree in Drug Delivery at Aston University, Birmingham, graduating with a Distinction. He went on to study for a PhD as a Dean's Scholar, working on a cross-disciplinary project that combined Engineering and Pharmaceutical Sciences for the development of novel pharmaceutical delivery systems.
Before joining the Medway School of Pharmacy as a Lecturer, he was a Postdoctoral Fellow working as a scientific adviser on the Paediatric Medicines Formulation platform of European Paediatric Translational Research Infrastructure and an EPSRC funded project developing a portable electrospinning device for diverse applications.
Francis' research mainly focuses on applying engineering and pharmaceutical science principles to develop versatile and more efficient drug delivery systems. He has presented his research through peer-reviewed journals and at conferences around the world, including the USA, Canada, South Korea and the UK. In 2018, he was selected alongside other early career researchers to present outcomes from his research work to the UK Parliament.
Research interests
Francis employs a multidisciplinary approach to investigating fundamental concepts and applying outcomes to developing relevant pharmaceutical products. Presently, he is investigating how concepts such as mucoadhesion and solid dispersions may be utilised in developing smarter, more convenient and more effective pharmaceutical dosage systems. These systems are targeted at addressing crucial challenges confronting adequate access to essential medicines in low-income countries.
He is developing progesterone systems into self-administered miniature tampons that utilise mucoadhesion for superior drug delivery across vaginal mucosa. This will be useful as an alternative progesterone formulation for preventing preterm birth, a condition with more devastating impact in low-income countries.
Francis is also using solid dispersion procedures such as hot-melt extrusion and spheronisation to design formulations that simplify multiple medications into a single unit system, thereby improving access to multiple essential medicines often taken together
Teaching
He teaches modules under Chemistry and Drug Delivery. His focus is on the Pharmaceutics aspects of modules delivered to MPharm students. This includes topics on Formulation, Pharmaceutical Analysis and Technology.
Professional
Francis is a registered pharmacist and a member of the UK Higher Education Academy.
Last updated 7th February 2020